Our professional and experienced technicians will come to your home and diagnose the problem. They will then fix your gutters so your home can stay safe and protected from damage.
Get a free and fast quote.
Your property will be left clean, and the replaced parts will be removed
We fixed over 2,000 leaky or damaged gutters, fascias and soffits​
Enjoy your 10% senior discount!
Get a Gutter Repair
Estimate
Trusted reviews from Google Business.
Customers love our quality of work.
We can fix any issues relating to your gutters.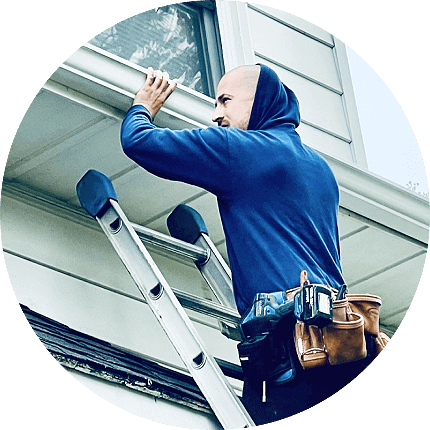 Gutter Repair Before & After
Most homeowners put off repairing their gutters, unaware of the serious issues that can come as a result. But when left unchecked, gutter issues can cause structural damage to your home. If your gutters are broken, hanging, or cracked call us today.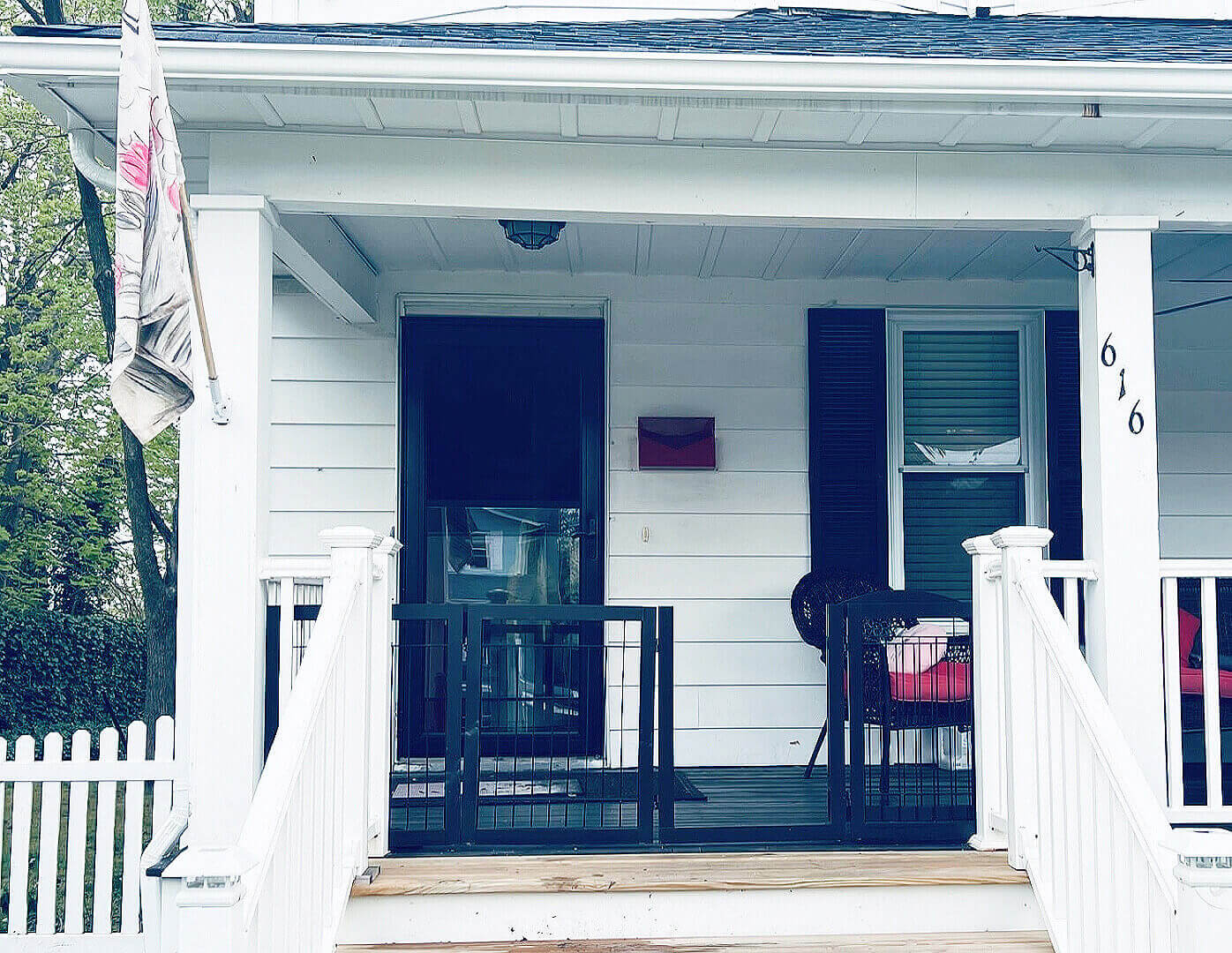 If your gutters are old, poor quality, or not installed properly, weather and time can cause them to loosen. The extra weight of leaves, twigs, mud, and debris can pile up and make your gutters sag, preventing them from functioning as they should. This problem can get so bad that your gutters end up falling off.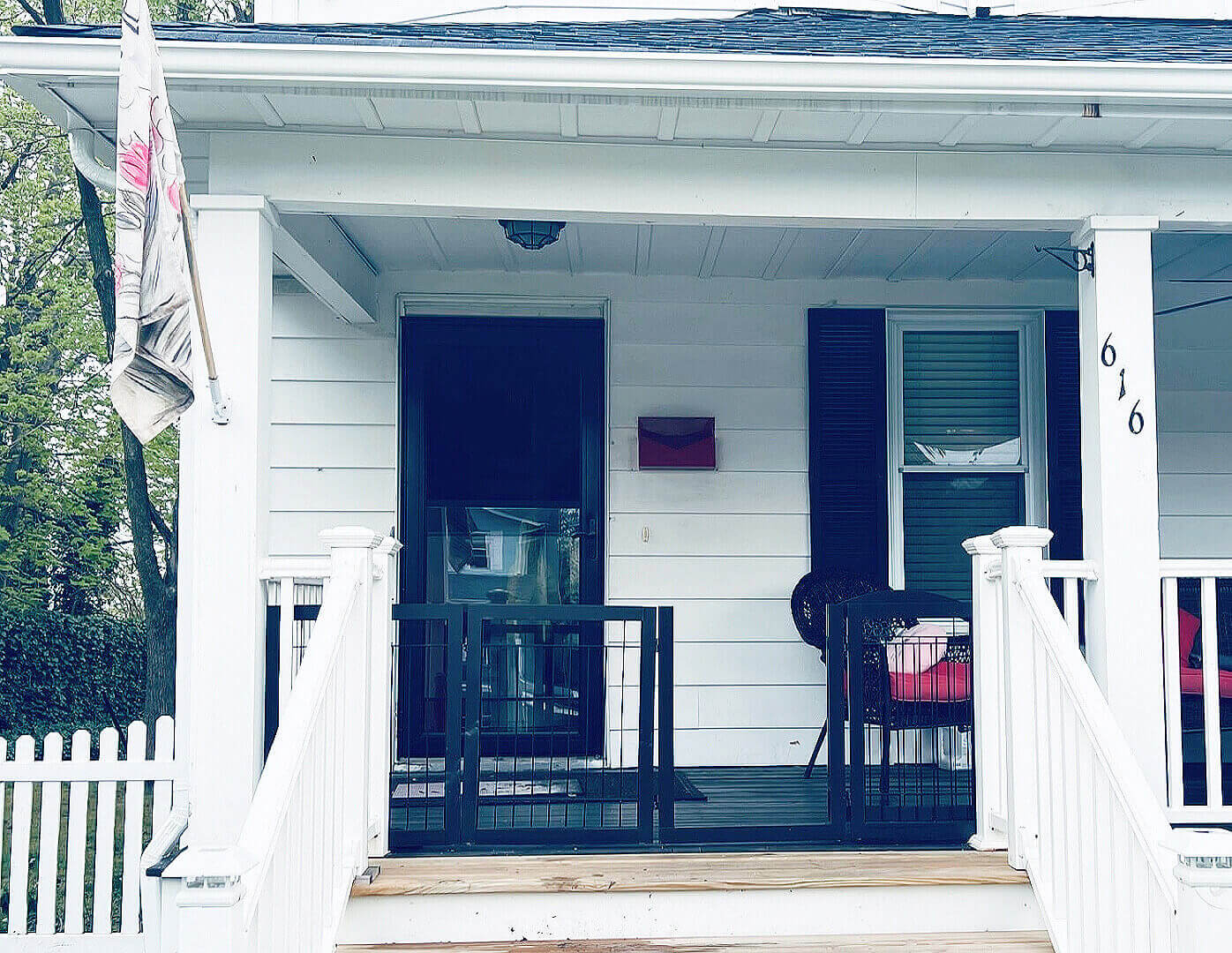 Clean gutters give you peace of mind as a homeowner. You can rest assured knowing that your gutters are functioning properly and doing their primary job of keeping water away from your home. You'll also prevent water damage, and structural issues, and protect your home's foundation.
In the last 16 years, hundreds of customers looked up to us for help with their gutter repair. See what they have to say.
Had some questions about potential gutter problems and the guys worked with my schedule to come out and take a look. They conducted a thorough review and gave me an honest assessment that my gutters looked good and didn't need any work. You just don't find that kind of integrity anymore. I will highly recommend Mr. Gutter to my friends and neighbors

Project: Repair/replace seamless metal gutters
Eric A., Monmouth Beach, NJ
The professionals at Mr. Gutter fixed my gutter repair with a little caulking and offered to accept payment once the job was tested by some rainy weather. I think that agreement is more than fair and I highly recommend them to anyone who is looking to have gutter work done. I am very happy that service magic provided me with reputable people!

Project: Repair/replace seamless metal gutters
The owner called immediately. With 24 hours, he showed up for a friendly, pressure free, informative quote. I was so impressed with them, I hired them on the spot. I would absolutely recommend them to anyone that needs gutter work.

Thank you Mike and Robert!!!

Project: Install/replace an asphalt shingle roof
Louis S., Englishtown, NJ
Prompt service, professional work and an affordable price. I, also had the extremely costly sale pitch from "bullet-proof gutters" dealers. Save the bullet proof material for where it is needed in our airports, courthouses etc and call Mr. Gutter for your gutters!

Vince & Jen G., Fair Haven, NJ

Project: Install/replace gutter covers and accessories
Jennifer G., Fair Haven, NJ
They called me within minutes of my requesting a quote online - directed me to a website so I could view the gutter guards they would be installing and answered all questions; scheduled the installation within a few days; confirmed the appointment the day before and arrived exactly as scheduled. The work was professionally done by a courteous crew - you couldn't ask for better service! I recommend them highly.

Project: Install/replace gutter covers and accessories
Joseph S., Manahawkin, NJ
I needed a gutter repaired after a snow storm. I looked up companies and Mr. Gutter got great reviews. He earned every one of them. He showed up as scheduled and the job was completed very quickly and efficiently. The cost was very fair, he didn't gouge me at all. I would definitely call him again for any future needs and I highly recommend using him.

Project: Repair/replace gutter covers and accessories
Prevent the damage to
your home
are a common cause of gutter damage
a leading reason for the gutter deterioration
We have the experience and knowledge to diagnose your problem and provide a solution. Gutter repair is one of the most effective ways to keep your property safe and save you money. When your gutters are working properly, they channel rainwater away from your home and out of the foundation. When they're not working properly, rainwater can cause damage to the foundation and interior of your home. 
We offer professional and experienced technicians that come to your home and diagnose the problem. They will then fix your gutters so your home can stay safe and protected from damage
It's time to
fix

your gutters
Get your free, no obligation inspection today!
Fast Quote, Job Done Right!
We come out, evaluate your needs, and provide real estimate. No overquotes!
We show up and get your job completed quickly, on time, within the budget!
Everything is covered, parts and labor! No deductibles! Just call and we show up.
We Service Monmouth, Middlesex, Ocean, Mercer, Burlington, and all surrounding areas in New Jersey.
Family owned and operated
Maintained safety standards
10% off senior citizens 55+ for a full gutter and downspout or gutter guard installation.