Experts

in Gutter

Protection.

Cleaning.

Installation.

Repair.
We make sure the job is done right!
Trusted by 2,500+ clients
Keep out leaves and debris that can clog your system, causing leaks and water damage.
Put our gutter installation experts to the test. We'll get your job done quickly and efficiently.
Keep leaves, pine needles, insects, and pollen from building up in your gutters.
Damaged gutters can cause serious problems that can end up costing you thousands of dollars to repair.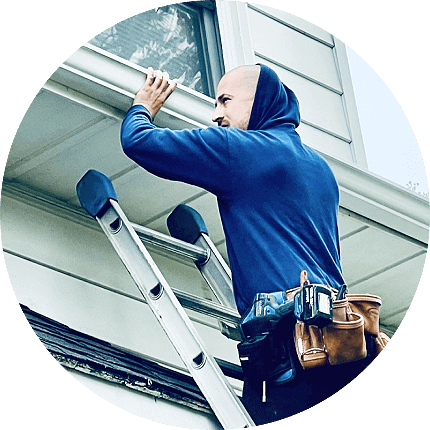 Trusted reviews from Google Business.
Customers love our quality of work.
We can fix any issues relating to your gutters.
We Service Monmouth, Middlesex, Ocean, Mercer, Burlington, and all surrounding areas in New Jersey.
We come out, evaluate your needs, and provide real estimate. No overquotes!
We show up and get your job completed quickly, on time, within the budget!
Everything is covered, parts and labor! No deductibles! Just call and we show up.
We understand what you want – professionals you can trust to show up and do the job right. You want to work with a reliable company that comes on time, respects your home, and won't leave a mess all over your lawn for you to clean up. That's why we never send out just anyone to do the job. We take a hands-on approach and pay attention to the little details to make sure we do the job right. We also maintain open communication with you throughout the installation process because we value personal contact with our customers. Some companies on the internet give you a quote and then jack up the prices. We believe in always being fair and honest. We'll come out quickly, give you a free estimate, and tell you the truth about what we need to fix. We never skyrocket our prices or suggest an unnecessary solution. Honesty, fairness, and integrity!
We always maintain professionalism and take pride in our appearance. You can see it in everything from the way we dress to the trucks we drive.
We tell you the truth about the condition of your gutters. We never recommend anything that's not necessary.
We understand what you're going through and we'll never take advantage of your situation by jacking up the prices on you.
When we come out to evaluate your home, we'll only recommend the solutions best fitted for your need and situation.
10% off senior citizens 55+ for a full gutter and downspout or gutter guard installation.
Family owned and operated
Maintained safety standards



In the last 16 years, hundreds of customers looked up to us for help with their gutter installation, repair, cleaning and leaf protection. See what they have to say.
Showed up 20 minutes after they returned my call. Accessed the problem, it was a small job and fixed the problem. It took them 20 minutes, did an excellent job and price was very reasonable. They also didn't try to sell me anything else.

Project: Install/replace seamless metal gutters
I am completely satisfied with the work performed by Mr. Gutter. The project was completed on time and on budget. They took away my old gutters and cleaned up thoroughly before leaving. I would not hesitate to recommend them.

Project: Install/replace seamless metal gutters
They did a full tear-off, new shingles, new gutters, and gutter screens. They arrived on time. Very professional, excellent work. They were fast and provided great quality. They were highly organized and cleaned up perfectly after they finished. Best roof and gutter contractor that I've ever had the pleasure of working with. Highly recommend and would hire again! A+++. Thank you very much!

Project: Install/replace an asphalt shingle roof
Robert showed up exactly on time to look at the job I needed done. He was very courteous and it was apparent he was very knowledgeable about gutters. He had the job done in a very timely manner at a very fair price. I could not be happier with the work of Mr. Gutter!

Project: Install/replace gutter covers and accessories
Charles C., Manahawkin, NJ
They called me the very next day. Followed by a visit just to look the nob over. A couple of days later the truck came in the driveway and they were done and gone in under an hour and a half. All cleaned up and no mess for me to clean up.

Project: Install/replace gutter covers and accessories
Ronald R., Manchester Twp, NJ
Robert was the 1st 1 came for the estimate. He was 1 of 3 recommended I can tell he knows his stuff. He didn't make any measurement or count the number of nails on the old gutter. He came to see what needs to be done & sent me the estimate by email. The estimate was a few dollars less than the others, but within the ball park. The installation crew of 2 were very professional & courteous. 1 of them was also named Robert. They did a good job & cleaned up afterward.

Project: Install/replace seamless metal gutters
Eliminate

repeated cleaning

and forget

about clogging
Don't let your gutters be a source of water damage. Made completely from rust-resistant stainless steel, our gutter guards are powerful enough to filter out the finest bits of debris, keeping water from seeping into the seams of your home and destroying the walls and interior. Installed on existing gutters, our gutter guards will never rust and will last for years to come. They're durable and safe, ensuring your peace of mind when our high-quality guards are protecting your home from water damage.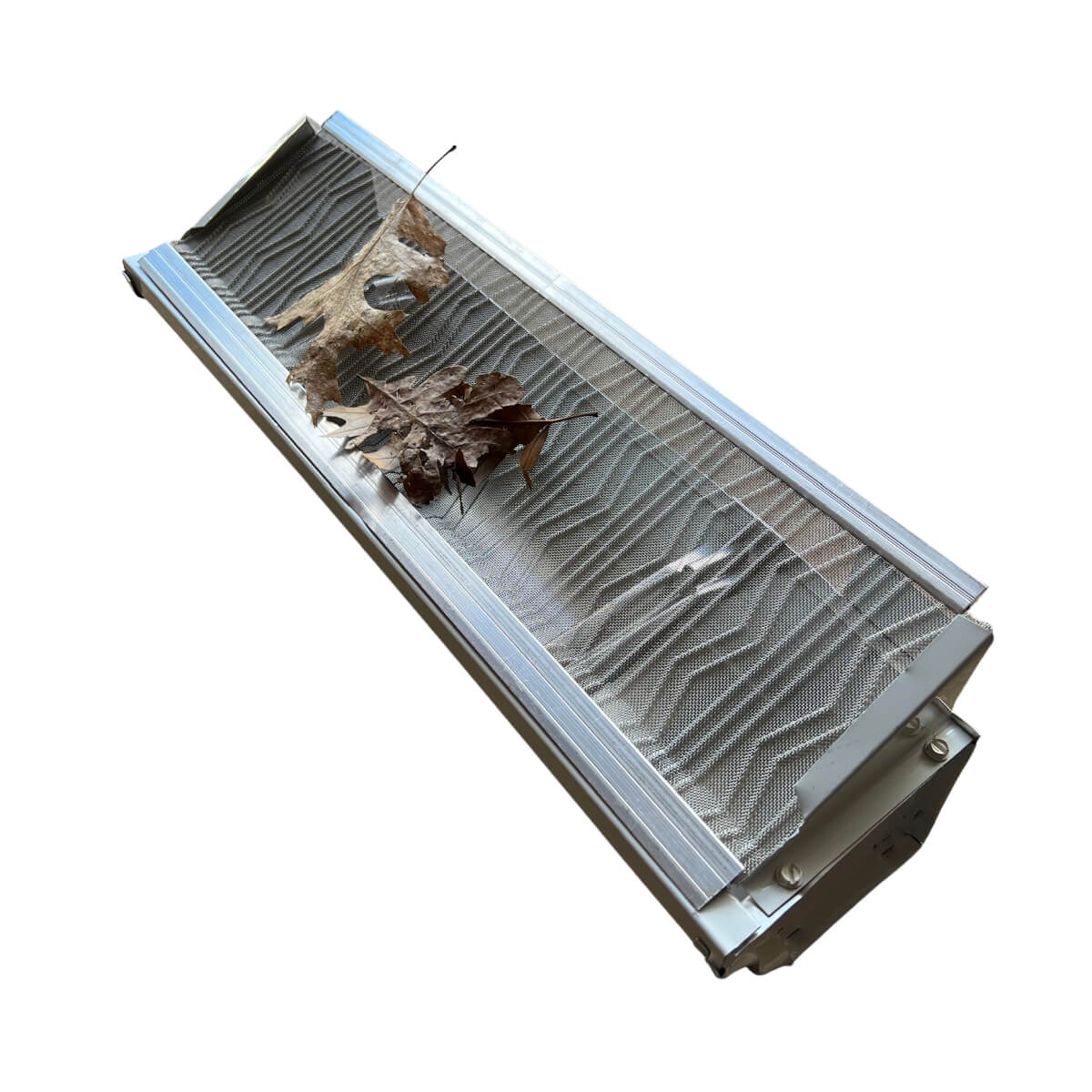 We do it all from start to finish. You never have to worry about clogged gutters again.